Welcome to the Summer Term in Squirrel Class
Academic
In Literacy we will be exploring sea related stories starting with the Snail and the Whale, Dear Greenpeace and My Friend Whale. This will involve mapping and rewriting the story of The Snail and the Whale, letter writing with the story Dear Greenpeace and a fact file for My Friend Whale. We will also have a go at writing our own seaside poems, write Wish you were here postcards and create a Seashore Code with information on how to look after the beach and sea environments and how to stay safe on a trip to the beach.

In Maths Year 1 will start with Measure, length, weight and volume before moving on to multiplication, division and number fractions. They will also continue with place value and numbers within 100. In year 2 the focus will start with geometry before moving on to number fractions and time.

In Science we will be learning about the seasons and the weather. We will also learn about habitats and food chains. In addition, we will be looking at materials linked to recycling, degrading and pollution and how we can look after the environment and help to Save the Planet through Service.

In History we will find out about the 'Inspiring Changemaker' Grace Darling and how her life, character and service helped to make positive changes to saving lives at sea.

In Geography we will learn about maps, the physical process of erosion and the human features of the land. We will find out about the dangers of the sea, and how waves can alter the physical features of the coastline. We will also look at the town of Whitby and compare this with our own local coastal town of Bude.

In PE we will develop our stamina and determination by learning a range of new skills as we learn to play team games and use a range of equipment safely.

In creative sessions we will explore wood and joining techniques to design and create model beach huts. We will also make beach sculptures, clay sea creatures and felt fish. We will use a range of different techniques and materials to create art to represent core virtues.
Innovation
This term Squirrel Class will have opportunities to deepen their understanding of the environment and explore how we can help to change the future.
We will...
Make stronger links with our friends at EduKid and learn more about our sponsored child; Nick.

Work with EduKids Global Citizenship Programme

Be encouraged to think of ways that we can challenge injustices locally and globally through our environmental studies and our investigations into pollution.

Explore what 'service' is as a core virtue and have the opportunity to look at our own actions and think about innovative ways that we can bring about positive changes to our environment.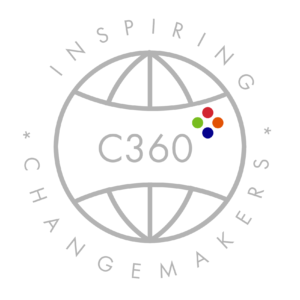 Summer Term 2021 - Service
Inspiring Changemakers
This term we will be exploring inspirational people linked to the coast and how their service supported communities. We will also learn from inspirational people from the past. We will think about the impact these people had on the world and how we can make positive changes in our own lives and how we can make positive changes in the world around us.
Character
This term our focus virtues are; Resilience, critical thinking, service and courage.
We will…
Explore these virtues in our whole school and class based worships.

Use our focus virtues as drivers for our teaching and learning across the curriculum.

Look out for 'virtues in action' in many ways as well as develop our own character journeys and celebrate our efforts

Develop character through PSHE by exploring ideas about right and wrong and making good choices.
Community
During this Summer Term Squirrel Class will:
Take part in enrichment activities on Wednesday afternoons focused around outdoor activities such as planning, planting and growing in the vegetable garden during Wild tribe sessions (suitable clothing required)

Learn more about EduKid through a range of virtual sessions and hands-on practical experiences.

Continue to make links and serve our local community through a parent's coffee morning and a Summer Fair.

Develop our awareness of what it means to look after the environment around our community and how many people provide a service which helps to keep us and our environment safe. (Character virtue – service)