Reception Class, Hedgehog - Newsletter
Autumn 2018
Myself, Katie Salt and Christine Knight, our support assistant,  welcome you back to Clawton Primary School and our Reception Class. We hope you enjoyed the summer break and are ready for a new, exciting term ahead?
We will be spending the first few weeks ensuring that the children become independent in their learning with ourselves alongside them so that they feel settled and confident exploring their new environment.
All observations and messages will continue to be uploaded to Tapestry and don't forget that we would love to see all of the wonderful things your children do at home too!
After our initial period, our whole school topic this half term is 'A Step Back in Time' and we have chosen to focus on the Mesozoic Age of the dinosaurs. Each week we will explore a different aspect to give the children opportunities to achieve across our EYFS curriculum.
We will begin the topic by finding a large egg in the school grounds and predicting what will be inside. What animal would lay an egg of this size? We will then explore different ways of looking after our egg to help it hatch.
Once our baby dinosaur has hatched we will become Palaeontologists and try to find out as much as possible about it, including where it likes to live and what it likes to eat. Will we be able to look after our new pet and give it what it needs to survive?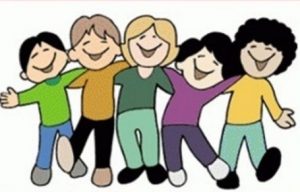 In phonics we will be playing lots of games to revise rhyme, alliteration, initial sounds and oral blending and segmenting. When we have settled into the new term we will invite you to a phonics workshop where we will share ideas on how you can support your children's reading and writing journey at home. This will include a list of links to useful website and Apps and fun games that you can play.
To get you started we recommend Phonicsplay.co.uk which follows the Letters and Sounds that we use to teach phonics in school. To access the full site you will need to pay a small subscription fee but some games are free. ReadwithFonics.com is another highly recommended resource.
In maths we will go on a 'Dinosaur Adventure' and see if we can identify the different numbered species. We will also be counting them in and out of our dinosaur swamp. How many will we be able to fit in?
We will also find out how big dinosaurs can grow and compare the lengths of their bones. Will our classroom be large enough for our pet dinosaur?
Topmarks.co.uk/maths-games/ is a great website for your children to practise lots of different concepts at home and all games are free!
If you have any questions or would like to find out more about our work this half term, please do make an appointment to come and see us or contact us through your child's home school diary.