Welcome to the Summer Term in Badger Class
Academic
In Literacy, we will be exploring performance poetry and we will be writing a poem about Climate Change to perform (linking back to the Sustainable Development Goals). Our fictional writing will look at Adventure Stories, using the polar regions as our location. We will study Journalistic Writing and will use these skills to write reports about the impact of climate change.

In Maths, we will spend a couple of weeks going back over Place Value, the Four Operations and Fractions and Decimals, ensuring that we a sound understanding of these areas. We will then move on to Shape and Space.

In Science, we will be learning about the properties of materials, why these properties suit their purpose and reversible and irreversible reactions in our "Chemistry Kitchen" topic. Within our topic, we will look at properties of materials in relation to cold climates and the adaptations of animals in these areas. ● In History, we will be learning about how the polar regions used to look, and how they look now. We will also cover the expedition of Shackleton and the fate of the Titanic.

In PE, we are going to be looking at tactics and disguising movements. Rob will be practising athletics and cricket with the class.

In creative sessions, we will explore music/ arts inspired by the Inuits. We will use a range of different techniques and materials to create art.

In RE we will begin by exploring 'What does it mean to be a Muslim in Britain today?' as we develop our understanding of diversity and respect. Then we will finish the term learning about "How faith helps when life gets hard".
Innovation
This term Badger Class will have opportunities to deepen their understanding of a range of cultures around the world and celebrate the similarities and differences we encounter along the way. We will...
Make stronger links with our friends at EduKid and learn more about our sponsored child; Nick.

Create and stage fund-raising events for Nick

Be encouraged to think of ways that we can reduce climate change, both locally and globally.

Create, record and edit a TED Talk about an interest of their choice.

Use our Character Virtues to reflect on these projects, seeking to improve them.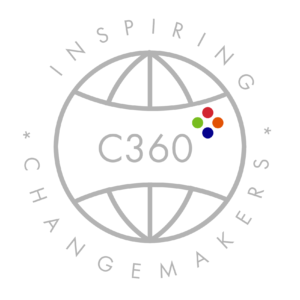 Goal 13: Why does it matter?
This term we will be exploring Goal 13 of the United Nations Sustainable Development Goals in more detail and link climate change to the polar regions. We will think about the impact that we have on the world - how we can make positive changes in our own lives and how we can make positive changes in the world around us.
Character
This term our focus virtues are; Resilience, critical thinking, service and courage.
We will…
Explore these virtues in our whole school and class based assemblies.

Use our focus virtues as drivers for our teaching and learning across the curriculum.

Look out for 'virtues in action' in many ways as well as develop our own character journeys and celebrate our efforts

Develop character through PSHE by exploring ideas about how we can always aim to be our best.
Community
During this Summer Term, Badger Class will:
Take part in enrichment activities on Tuesday afternoons focused around serving our school garden.

Learn more about EduKid through a range of virtual sessions, learning about our role within the Global Community.

Continue to make links with our local community virtually and safely this term, for example through sports events and workshops.  

Develop our awareness of what it means to belong to and support a community through our 'service' virtue.